Facebook Live Coaching 2019#10 – Spatial Visualisation (II)
26 March 2019 | Math Heuristics in Uncategorized&nbsp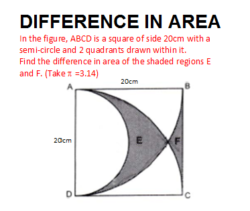 Dear Members,
School term has just started and I am sure we all have had a good break during the holiday.In previous Facebook Live lesson #9, I had discussed and introduce using (rearrangement of parts) technique and how to apply them to solve challenging Area & Perimeter questions.
In my upcoming Facebook live lesson on Wed, 27 Apr, 8PM, I will share another essential spatial technique to solve ANY "difference in area" problems which stumps even the brightest student!
PM me for the broadcast link.